Industrial mechanical installations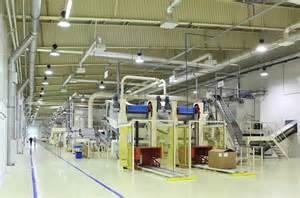 Installation of all types of process pipes in different materials such as carbon steel, stainless steel, copper, aluminum, polyethylene, polypropylene, PVC, as appropriate, to conduct water, air, chilled water, hot water, steam, chemicals, condensed steam, drains, etc.
Installation of carbon steel and stainless pipe welded and flanged, installation of carbon steel pipe with Victaulic mechanical type couplings, installation of stainless steel pipe for sanitary process, welded or clamp type. Design of pipe networks for water, steam, gas, condensate steam, etc.
Manufacture and installation of metal structures for mezzanines, stairways, catwalks, platforms, walkways, handrails, overhead cranes, bridges, pipe racks, etc.
Design and installation of complete cooling water systems, compressed air of low and high pressure, steam generation, water treatment, chillers, LP and natural gas, service water, steam and condensate return, etc.
Insulation coating for, steam pipes, chilled, hot water, and insulation coating for tanks and reactors.
Rigging and assembly of process equipment, machinery, pipes, substations and structures from transportation to installation site, anchoring, leveling and alignment.
Soundproofing of areas where noise is too high like compressors areas, mills, etc.
Piping flexibility analysis to determine their behavior when transporting fluids at low or high temperature and long distances.